Marty Johnson

Marty Johnson worked as the script producer for From the Fields: An American Journey and co-producer of On the Line. She writes and produces for television, new media, theater and many other projects. She specializes in narrative humor and creative information-based entertainment (and often a combo of the two). She has worked in documentary television for PBS and CBS and written comedy for NBC and many other outlets.
Timo McIntosh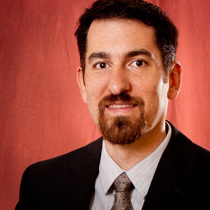 Timo McIntosh earned his MFA in photography from the San Jose State University school of Art and Design. He is a creative professional with
over ten years of experience in graphics, computing, and photography. He has worked as an engineer, programmer, designer, instructor, and
photographer since his graduation from the University of California, Davis (B.S., Physics). He has been an instructor of graphic arts, and art
practices at primary and secondary levels, as well as a lecturer in photography at San Jose State  University. Timo's current artistic pursuits include: socially critical, humorous self-portraits; podcasting and short form web media; and cultural documentaries.
Paul Oehlers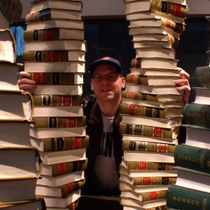 Paul A. Oehlers has produced original scores for Carolyn Brown's documentaries On the Line and From the Fields: An American Journey. He is most recognized for his "extraordinarily evocative" film scores. (Variety) Films incorporating his music have screened at the Berlin International Film Festival, the Philadelphia Festival of World Cinema, the Light Plays Trick Film Festival, the Independent Images Festival on PBS and have won the Grand Jury Prizes at the Atlanta International Film Festival, the Hamptons International Film Festival and Indiefest Film Festival. His music has also appeared in broadcasts on PBS, NBC, Al Jazeera, BBC, ESPN, QVC and other commercial venues. Paul received bachelor's and master's degrees from the University of the Arts and master's and doctoral degrees from the University of Illinois. He is currently an associate professor and director of the Audio Technology program at American University in Washington, D.C.
Larry Engel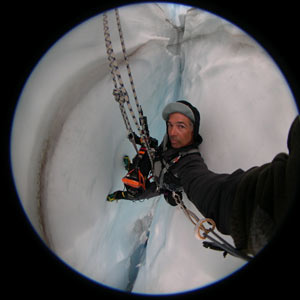 Larry Engel worked with Carolyn Brown as a cinematographer and editor for the Lost in Detention Investigation for the Investigative Reporting Workshop. Engel is an Emmy© award-winning filmmaker with more than thirty years of experience spanning all seven continents. He combines many skills including producing, writing, directing and cinematography. Engel has also been teaching during that time — 28 years at Columbia University's School of the Arts and since 2005 in the Film and Media Arts Division of the School of Communication at American University.